Our Team – Tao to Wellness – Berkeley CA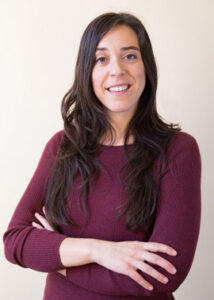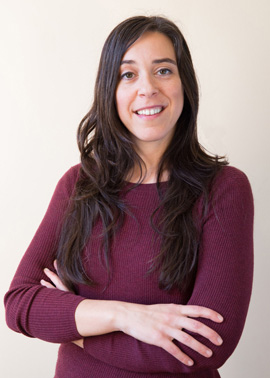 Deanna Tasi, L.Ac. Acupuncturist and Herbalist
deanna@berkeley-acupuncture.comcreate new email
Simply put, Deanna Tasi loves what she does. She lives and breathes the medicine, and is grateful to be able to help patients with everything from stress and pain management, to fertility treatments. Before joining Tao to Wellness in 2016 she had already provided over 10,000 treatments in a community setting. Since joining Tao to Wellness she's had the fortune of developing her focus in fertility- assisting countless women on their fertility path.
Deanna first became interested in studying Chinese medicine while taking Qi Gong classes. Inspired by the movement therapy and self-massage of the acupuncture points, in 2004 she began studying Tui Na, acupressure, and other Asian bodywork therapies, completing over 1,000 hours of training at the former Acupressure Institute in Berkeley. Becoming an acupuncturist and an herbal practitioner was a natural progression to nurture her expanding interest in health care. She earned her Master's degree in Traditional Chinese Medicine at the Academy of Chinese Culture and Health Sciences in Oakland, and is licensed in the state of California.
Originally from the midwest, Deanna completed her Bachelor's degree at the University of Minnesota, studying Biosystems and Agricultural Engineering with an environmental emphasis. A long-time advocate for the environment, she sees the relationship with our bodies and our lifestyles as an intricate part of how we impact the world around us. When not slinging needles, Deanna enjoys spending time in nature, traveling, and sharing meals with friends. In 2019 she had the opportunity to combine a few of her loves- traveling on a medical service trip to Nepal to provide acupuncture and herbs to underserved communities. Deanna strongly believes that healing begins with ourselves, so that we can extend the benefit to others.

Treasure De La Cruz, L.Ac. Acupuncturist and Herbalist
treasure@berkeley-acupuncture.comcreate new email
"As a trained doula and new mama, Treasure has been a fountain of knowledge and has held my hand as I faced surprising pains or unexpected issues throughout my pregnancy. I have never worked with a more mindful, meticulous, and thorough acupuncturist before I met Treasure. I trust her opinion, her intuition, and her holistic knowledge of Eastern treatments. I often get more useful and straightforward information from Treasure than I do from my Western practitioners."
M. El Cerrito, CA (From Yelp)
At Tao to Wellness, Treasure acts as one of our fertility and pain management specialists. After having studied Nutrition at Virginia, being a yoga teacher for 10 years, combined with a career as a certified massage therapist for 5 years, and then becoming a trained doula, Treasure De La Cruz finally landed in the world of Chinese medicine. Her 15 years as a healer gives her a deep understanding of the body.
Treasure learned of this ancient medicine while going through her own heartbreaking and emotional divorce. Acupuncture and Chinese herbal medicine played a huge part and was key to getting her through those difficult times. She quickly became intrigued by the deeper work that this medicine provided and decided to make it her life's work.
Especially as a new mom and a trained doula, Treasure loves supporting people on their way to parenthood; whether trying to conceive naturally or working with IUI and IVF protocols. She is filled with knowledge on how to support parents to-be, from the preparation for conception, to during pregnancy, and to preparing for birth. Treasure understands the importance of family and as a health care provider, it is an honor to witness & support women through this miraculous journey into motherhood. From a pain management/structural standpoint, she is a master at pain relief and helping people with body awareness, ergonomics and offering stretches and exercises when appropriate to support their treatment and lifestyle. From fertility to pain management and everything in between, Treasure is an expert.
Treasure De La Cruz is a California State Licensed Acupuncturist and Nationally Licensed Diplomate of Oriental Medicine . She earned her Master's degree from American College of Traditional Chinese Medicine across the bay in San Francisco. She also has a Bachelor's of Science Degree in Human Nutrition and Food Science from Virginia Tech.
Treasure loves connecting to nature by taking walks in the park with her husband, daughter and their dog, Jupiter, swimming in the bay and medicine making, which includes cooking.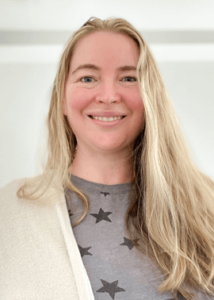 Emily Edmonds, L.Ac., Dipl. Ac, MSOM, FABORM,
emily@berkeley-acupuncture.comcreate new email
Emily has a deep-rooted passion for this medicine, simply because it changed the entire course of her life. In her previous career, Emily was a chemical engineer in the biofuels industry. While her career as an engineer thrived, her health began to suffer, leaving her with severe gastrointestinal issues and debilitating migraines. Unfortunately, Western medicine offered no solutions which eventually led her to seek out alternative methods, including acupuncture and Chinese herbal medicine. Her treatments gave her lasting relief for her health ailments as well as improving other aspects of her health. Emily changed her attitude about health, when she realized that how health "looked" was different from how health "felt". Emily was so impressed with Chinese medicine and its ability to heal the entire body rather than just one by one symptoms that she decided to become a practitioner.
Emily holds a Master of Science in Oriental Medicine from the Acupuncture and Integrative Medicine College in Berkeley, California. Aside from her expertise in pain management (she's also completed training with Whitfield Reaves in Advanced Sports Medicine), she has developed an affinity for Fertility medicine. Emily is a fellow of the The Acupuncture and TCM Board of Reproductive Medicine (ABORM), a highly esteemed organization certifying practitioners with a specialty in fertility, pregnancy, and women's health.
Emily says, "I love to treat fertility because every woman who wishes to have a child deserves to have the best chance she can of conceiving while also keeping her mind and body in the best possible health."
Emily also enjoys hiking with her favorite companion – her pug, Lucy, on her adventures throughout the Bay Area.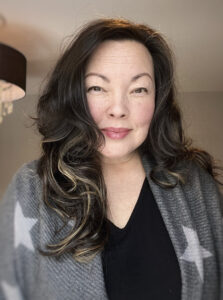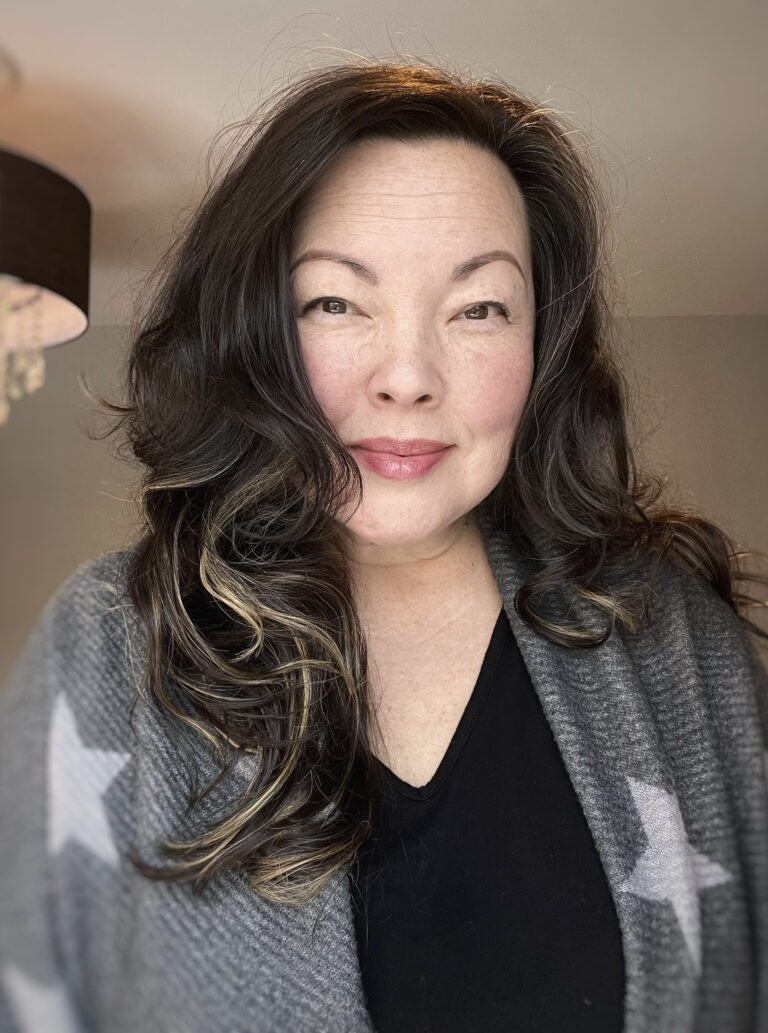 Christina Martin, L.Ac., Dipl.AC, MTOM, FABORM, CPCC
christina@berkeley-acupuncture.comcreate new email
"Detoxing of all things is necessary in life, for peace of mind, exquisite self love, room for growth and sound physical health."
Christina has been in the health and wellness field for over 25 years. An acupuncturist, Chinese herbalist, wellness coach, meditation teacher, maker of magic and a detoxification specialist.
Currently, she's most passionate about the beauty of detoxification and how it can lead to great change in all aspects of your life. After guiding many Tao to Wellness patients through elimination diets and detoxification over the last 15 years, the program expanded nationally and became virtual in 2021.
Christina holds a Master's Degree in Traditional Chinese Medicine, is a nationally certified Diplomat of Acupuncture, a Fellow of the Acupuncture and TCM Board of Reproductive Medicine and a licensed Co-Active Life Coach. In general, she's been an avid seeker and student of Buddhism, spirituality and personal growth over the last 25 years. For fun, she's recently become a meditation teacher on Insight Timer.
Christina is based in New York where she splits her time between Manhattan and Long Island. For the last 5 years, she's found a creative outlet in voice acting; animation, commercial, children's books and video games. Notably, she can be heard as Frank on Street Football by ZeeToons, K-Jam in Season 3 of Boy Girl Cat Mouse Cheese on Cartoon Network and numerous villains in the new reboot of Totally Spies. Her husband, Sean and two teenage stepsons, Reed and Race keep her plate full of all the things!