Life Coaching
"Everything exists on the tip of a wish." – Lama Zopa Rinpoche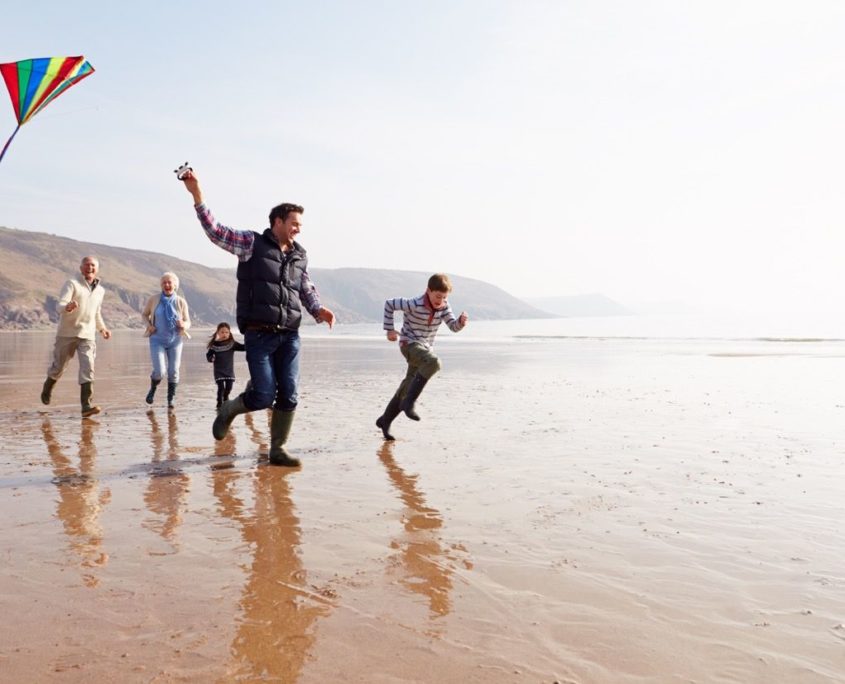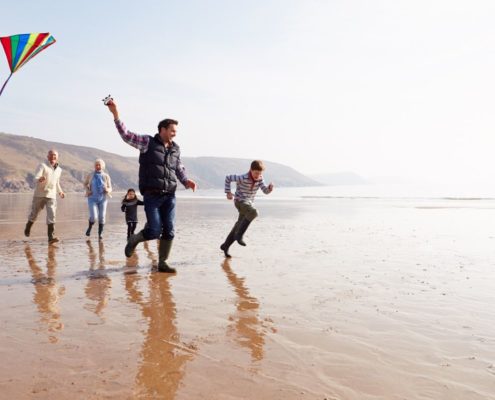 Wake up all the dreams you'd forgotten about, all the things you long for and feel enormous gratitude for all the things you have. 
I may challenge you to dig deeper.  
I may challenge you to dance with abandon.  
Or I may challenge you to open to the truth.  
I bring deep listening, the art of uncovering, fresh ideas, new perspectives, humor and spunk to our coaching relationship. 
ABOUT CHRISTINA…
"I hold your vision for you and together we move towards it." -Christina Martin, CPCC, L.Ac., Dipl.AC., MTOM, FABORM
Christina has been in the health and wellness field all her life, early on as an EMT for Las Vegas' Mercy ambulance and also for Children's Hospital of Los Angeles.  She went on to get her Master's degree in Traditional Chinese medicine and eventually landed in Berkeley, California where her beloved practice grew and has become a staple of the community for the last 17 years.  She continues to act as owner and case manager for her fabulous acupuncture associates, Nikole, Deanna and Treasure, at Tao to Wellness in Berkeley, but devotes most of her time to coaching with clients from all over the country.
Inside her acupuncture practice is when she started coaching, "With acupuncture treatments, you can always expect immediate results, I know that when my patients are walking out the office door, a shift has occurred.  The inconsistency began when I'd see a patient for their follow up treatment a week later, their ailment returned and their body was back 'out of balance'.  The treatment was appropriate and the patient was responding, just not holding the treatment, so the issue lie in between treatments.  It was their unmanageable life and their reaction to said life that was contributing to their ailments."
With this in mind, she started working with some of these patients with not only acupuncture, but coaching as well.  Patients sustained their treatments and improved greatly once we were able to tackle the underlying issues of their symptoms.  They could grasp, what to change, what to accept and had a stronger sense of who they wanted to be inside of their relationships and circumstances.  As their emotions got better, so did their physical symptoms.
In addition, patients experienced more satisfaction overall, new threads of gratitude, profound excitement about life, smoother relationship communications and higher income to name a few.  As patients grew better and Christina's intrigue around coaching became bigger, she became certified as a Co-Active life coach in 2012.  She now not only works with Tao to Wellness patients who are receiving acupuncture, but also has clients nationally and internationally.
Christina's coaching is a culmination of her 20 years as a Buddhist practitioner, 20 years as an alternative healthcare practitioner and founder of Tao to Wellness, her years, as a student, with renowned emotional intuitive, Barbara Rasor and her training at the Coaches Training Institute (CTI), the first school accredited by the International Coach Federation (ICF), gave her the gift of Co-active coaching.
Her technique is gentle and energetic.  She allows the client to process when necessary and gives 'tough love' when needed, she's never afraid to push and always holds her client accountable.  Her humor and spunk round out the relationship.
Her specialty is working with women.  Women who are up to anything– who are transitioning, wondering what's next, wanting to enhance their relationship or call one in, looking to increase their income, looking to enhance their self care and self love or looking to create just about anything.  Her motto is "let's take the lid off and live louder!"
FAQ
What inspired you to start offering coaching?
Being a Chinese medicine practitioner we know that it is impossible to separate the physical, mental and emotional. So much of physical dis-ease is attributed to stress and unresolved emotions caused by our day-to-day lives.  So, I started coaching some patients within my practice and this is what ultimately generated their health and wellness in every area of their life.  It was exciting! Becoming a coach was an effortless and natural progression for me.  I become certified in 2012 and now work in all areas of life with women nationally and internationally.
Who is a good candidate for coaching?
Almost anyone can be a great candidate for coaching.  In the past, I have exclusively offered coaching services only to my patients.  Now, I am opening up my coaching practice to all types of clients, but I work pretty exclusive with women.
I have a wide range of clients and I coach them in their personal and professional life.
Glance at the questions below, if something resonates for you, perhaps coaching might be the support you need to move towards your goals.
How can I have more freedom in my life?
How can I make more money?
What am I passionate about?
How can I manage my stress better?
How can this transition be effortless?
How can I have better communication with the people in my life?
How can I be more balanced in my life?
How can I achieve the most in my career?
How can I be healthier?
How do I achieve success at this stage of my life?
What is my life's purpose?
If I died tomorrow or even in one year, what is it I want to be remembered for?
I hope these questions triggered something for you.  The best thing to do to assess if coaching would be appropriate for you is to have a complimentary sample session with me.  From there we can assess if we would be a good match.
How is coaching different from therapy?
This is the question I get most often; coaching is extremely different from therapy in myriad ways.  I like to use the analogy of a lake.  For those who are not good swimmers or sometimes they may even feel like they are drowning, therapy might be an appropriate fit.  For those who are strong swimmers and want to dive deep and explore underwater caverns or learn to parasail and fly, coaching may resonate with you more. So the coaching process is about inquiring, uncovering, goal setting and goal reaching; not psychotherapy.
I am not the expert in what your goals should be. You are!  We will become partners in manifesting your desires together.  I hold your vision and together we move towards it.  To assess what would best suit your needs, I recommend having a complimentary sample session with me.
What are your clients getting from coaching?
So much, so much…  Some are discovering their voice for the first time in their lives, while others are finding out what fulfillment means for them in the workplace and at home.  Some clients are learning the difference between 'being' and 'doing' and others are learning how to dream all over again.
When I coach you, what happens is a discovering of values, ideas and perspectives that shape your life. We work from the inside out, letting your insides dictate your life.  As opposed to letting the outside factors determine your level happiness.
What do you want for your clients?
What I want for you is to wake up to all the dreams you forgot, all the things you long for and the gratitude for all the things you have.
Awhile back, our office manager had gotten a full scholarship to a nearby prestigious, art college.  That meant she unfortunately had to discontinue working with us, because the workload would just be too much.  I remember her looking at me and saying, "This is my dream come true!"  Her statement took me aback and I realized how foreign it was to my ears.  As we get farther into adulthood, we forget how to dream.  I want to bring the word 'dream' back into your vocabulary and not just when referring to your nighttime sleep brigade.
When you are living a life 'on purpose', you are fulfilled and alive!  When you are living a life 'off your purpose', you feel deadened, irritable, or like my one client says, 'living the rat race' or 'just going through the motions'.  I want to help you turn the switch ON and find your TURN ON again!
What is a coaching session like?  
Specifically, the kind of coaching I practice is Coactive coaching, it's the most sought after kind of coaching available now, because it brings results in a positive manner, quickly and with ease.
Our first session is 1.5-2 hours long and is a discovery of you.  We discuss your primary focus for coaching, where you are at now in your life and where you want to go.
Our weekly sessions are 40 minutes in length.  Keep in mind, these aren't conversations you have with your friends, because you can get that for free, right?  And this isn't talk therapy where the story and past is an integral part of the work.  These are pointed and focused interactions of guidance through deep listening.
You know the old saying, "Old habits die hard".  It can be true (thankfully, not always!), and that's why I ask for a 3 or 6 month commitments.  To achieve deep transformation in your life, it takes time. There are instances however, that single session coaching around a particular topic may be all that is needed.  I'm happy to discuss that with you and create something that will suit your needs.
Of course, if the coaching relationship isn't working, we discuss that and terminate it, if necessary, and if appropriate, find you a referral for another practitioner or coach that may fit your needs better.
Where are you located?
I am physically located in Berkeley, CA and New York City; however, all of my sessions are done over the phone.  This allows me to work with clients from all over the world.  My local clients also prefer the phone to the extra travel time.  In addition, they love having the familiarity of their own environment around then during sessions, because this allows them to open up more fully and freely.
What else do you do?
If you've made it this far.  I also teach meditation.  I've been a Buddhist practitioner since 1996 when I got lost in the Catskill mountains in upstate New York, I came upon Karma Triyana Dharmachakra Buddhist Monastery, a majestic and inspiring place, I was touched so deeply I took refuge in New York City just weeks later.  I find much of my inspiration through the Spirit Rock Meditation Center in Woodacre, CA, the East Bay Church of Religious Science in Oakland, CA and the Land of Medicine Buddha in Santa Cruz, CA. Some truly auspicious moments in my life included sunrises at Boudhanath Stupa in Kathmandu, traveling with the Venerable Robina Courtin throughout India and Nepal, seeing His Holiness, the 17th Karmapa in New York during his first visit to North America and being arms distance away from the Dalia Lama during a peace conference in San Francisco, I think I'm still tingling.
I teach in a 'meditation made easy' format.  For me, meditation is just a fancy term for 'being still' or 'listening for the truth'.  With our busy lives, we can't always make time for meditation without it feeling like another thing to do in our day to day.  Find these little morsels of moments in your day to 'listen', maybe it's in line at the bank, during your morning commute or while your waiting for the water to boil. These moments are everywhere.
Meditation is a wonderful addition to the coaching relationship.  One can become more aware of life by adding meditation to it.
Call or text: 415.370.4652